The World-famous Factory in medical and sanitary material manufacturing
Web-Pro factory installation is located in Nhon Trach 3 Industrial Park, Dong Nai Province. This is a project invested by Web-Pro Co., Ltd. (Vietnam) with 100% capital from Taiwan, completed in 2019. This is a big factory specializing in manufacturing high-tech and non-woven fabrics. Water knitted and breathable soft PE. With imported automatic control production equipment, the world's first production technology, total quality control by computer, Web-Pro has become the hero behind many products: wet towels, respirators, water needle, nappies and tampons.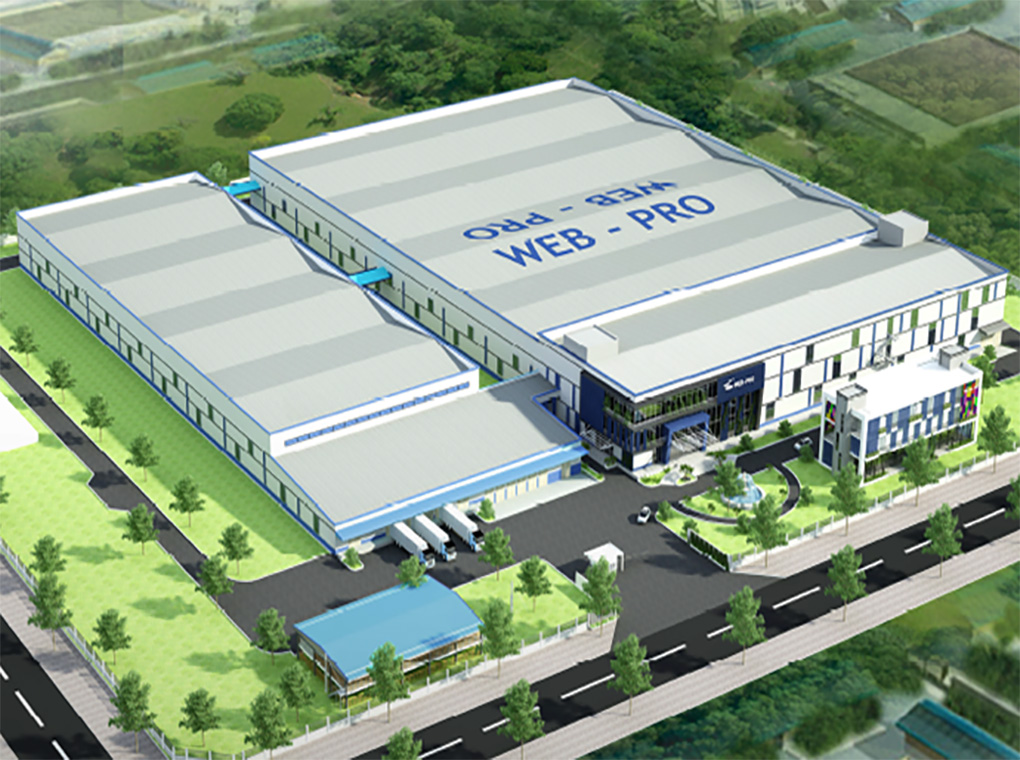 Locker & Lock – Accompany with Web-Pro factory
During the design and construction of the plant, Newtecons contractor cooperated with Locker & Lock to install smart and security lockers for Web-Pro staff. Thanks to this, the employees do not have to worry about the security and organization of their personal belongings during the working time. This has led to an effective work space and increased productivity in the plant's workflow. 
After receiving large orders, Locker & Lock has carried out fast, neat and professional installation for Web-Pro in a short time. From the beginning of the project, the implementation process, as well as the use process of customers, Locker & Lock always aims at a quality value, ensuring professionalism as well as the trust of businesses and main users.
Not only that, in the process of using and putting into operation, Locker & Lock cabinets have received a lot of positive feedback from employees, workers as well as the management board of the Web-pro factory. This is also a motivation for the team to continue developing smart, quality and safe lockers and lock products for leading businesses and factories.
For more information, please contact:
Tel: (028) 6270 0527 – Hotline: (+84) 938 989 276
SH02-22, Sari Town, Sala, 10 Mai Chi Tho Street, An Loi Dong Ward, District 2, HCM City.
Email: sales.vn@lockerandlock.com
————————-
The World-famous Factory in medical and sanitary material manufacturing Web-Pro factory installation is located in Nhon Trach 3 Industrial Park, Dong Nai Province. This is a project invested by Web-Pro Co., Ltd. (Vietnam) with 100% capital from Taiwan, completed in 2019. This is a big factory specializing in manufacturing high-tech and non-woven fabrics. Water knitted…