Novotel On Stevens is located in Orchard Road, Singapore, which is near the center of Singapore, surrounded by famous places such as: National Orchid Garden, Di Center Chinatown, Universal Studios Singapore, Bugis Street, Lucky Plaza, …
In addition, most of the services and amenities of Accor's signature features are equipped in Novotel. The hotel offers 254 rooms and each room has air conditioner, minibar, LED TV, kettle and bathroom, … Moreover, Novotel also provide outdoor services for examples: swimming pool, gyms, tennis court and Singapore tours for visitors.
With high quality services, facilities and a prime location right in the center, the Novotel hotel has satisfied not only tourists but also work-purpose-visitor.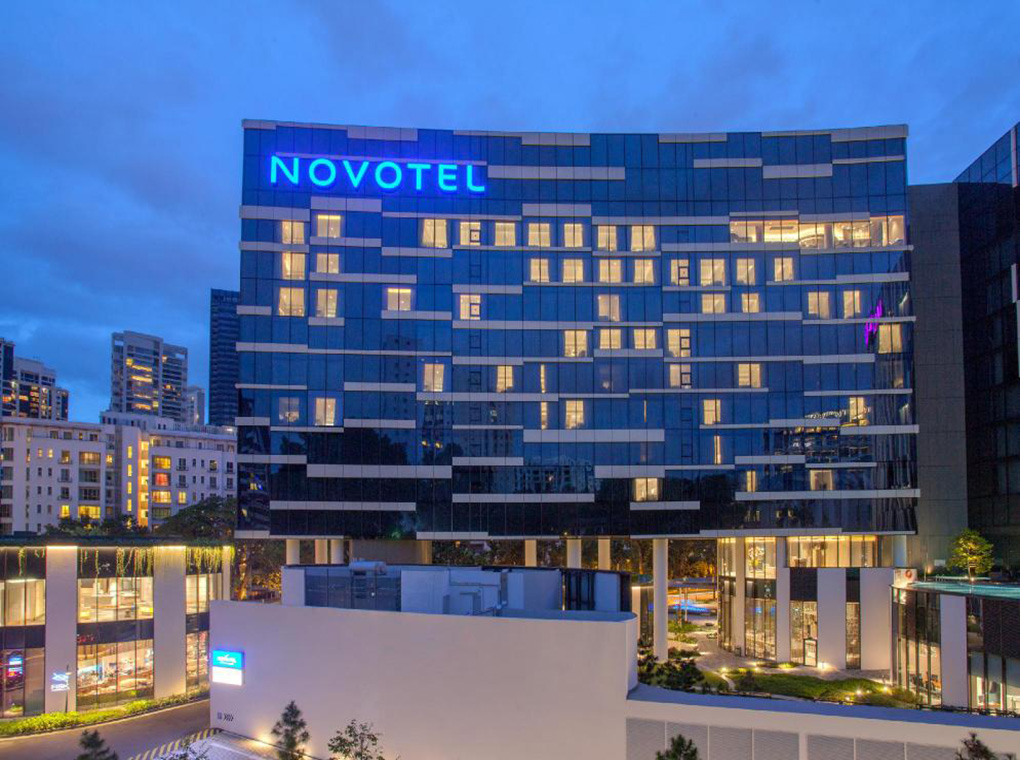 Deploying installation ABS locker at Novotel Hotel
In order to meet the high end services mentioned above, large amount of staff is indispensable. That is why the issue of preserving personal property is very important. Therefore, Novotel has chosen Locker & Lock as a supplier of ABS lockers to meet the needs of hotel staff and ensure the safety of personal properties.
Some outstanding features of ABS locker:
Ventilated design, with air holes, easy to clean

High duration, good resistance to external forces

Environmentally friendly material

Waterproof, anti-ignition, anti-rust and termite.

Diverse designs, modern and colorful. 
Locker & Lock is honored to be a locker supplier for Novotel. All products are Locker & Lock's dedication with the desire of bringing customers the best products.
Novotel On Stevens is located in Orchard Road, Singapore, which is near the center of Singapore, surrounded by famous places such as: National Orchid Garden, Di Center Chinatown, Universal Studios Singapore, Bugis Street, Lucky Plaza, … In addition, most of the services and amenities of Accor's signature features are equipped in Novotel. The hotel offers…