Located in the south of Phu Quoc pearl island, Hon Thom is the island that is most popular with domestic and foreign tourists. Thanks to the majestic construction of the world's longest three-wire cable recognized by Guinness, visitors can admire the romantic and impressive wild beauty of the sea here from above.
With excellent services, visitors can relax on the beautiful coast, experience thrilling activities and art performances on the beach. Especially, there is a product by Sun Group, which is an Aquatopia water park. Aquatopia Water Park – eco-tourism, resort, shopping and entertainment ecosystem, is one of the leading and modern water parks in Southeast Asia.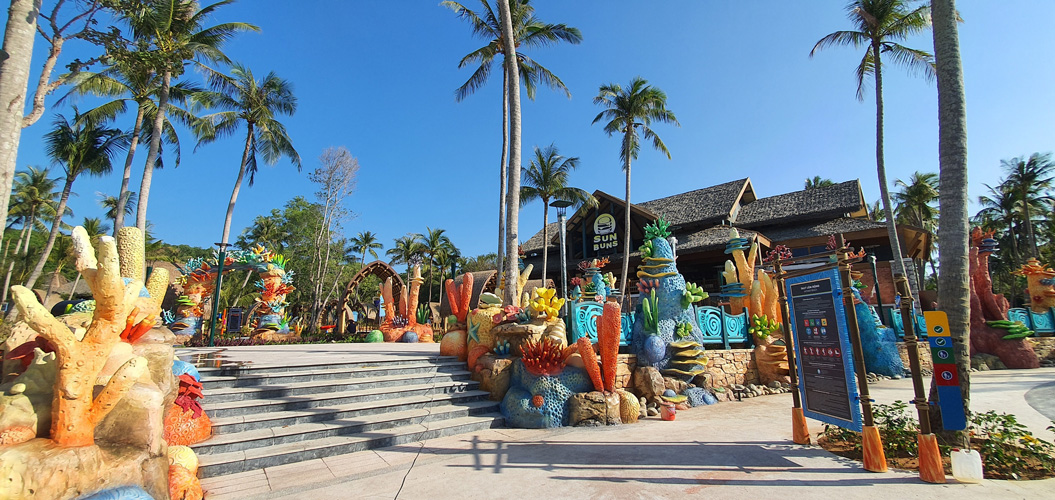 In order to provide customers with the best experiences and helping them not to worry about issues such as preserving personal belongings and property, Aquatopia Management Board, as well as Sun Group's owner, has equipped more than 2500 high-class ABS lockers of Locker & Lock. After many surveys, measurements, and design of the Locker & Lock technical cabinet place, the cabinet system was put into operation and received great positive feedback from customers and the management board.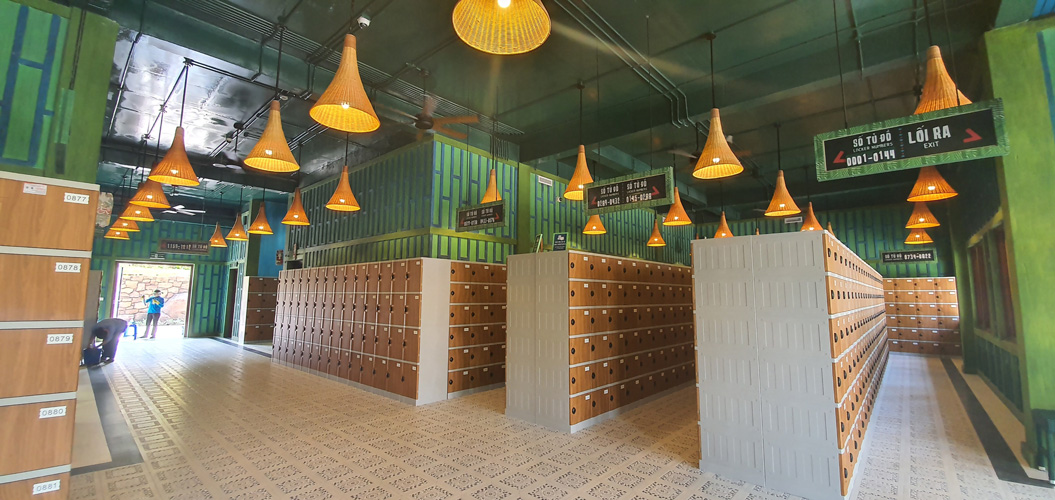 ABS locker was set up in the changing room
Why is ABS locker so popular?
1, Made from safe and environmentally friendly ABS (Acrylonitrile Butadiene Styrene), with durable, wear-resistant ABS material, suitable for use in wet climates.
2, No rust thanks to water-resistant material, the cabinet is durable, minimizing maintenance and repair costs during use.
3, Non-angular design, safe for the user
It can be said that ABS locker is really a top choice for places with high humidity such as swimming pools, changing rooms and gym.
Locker & Lock is honored to be the supplier of lockers for Aquatopia Water Park to bring the best products to our customers.
Located in the south of Phu Quoc pearl island, Hon Thom is the island that is most popular with domestic and foreign tourists. Thanks to the majestic construction of the world's longest three-wire cable recognized by Guinness, visitors can admire the romantic and impressive wild beauty of the sea here from above. With excellent services,…