Food & Hotel Vietnam
Food & Hotel Vietnam Exhibition – The 10th International Exhibition on Food Industry and Hospitality and Restaurant Services took place with enthusiastic support from the way businesses and units in the food industry. and restaurant. The exhibition has been a bridge for businesses to meet and find reliable partners, strategies to promote service delivery. In addition, businesses also shared their experiences and achievements during the development period.
The event took place for 3 days from April 24 to April 26, 2019, but attracted more than 15,000 domestic and international visitors. This is considered the largest exhibition ever, in terms of lobby size up to 12 thousand square meters. This year's event was attended by more than 650 exhibitors from 38 countries and territories. Besides, the event also welcomed the companion of international group pavilions from Belgium, Australia, Canada, Spain, Singapore, …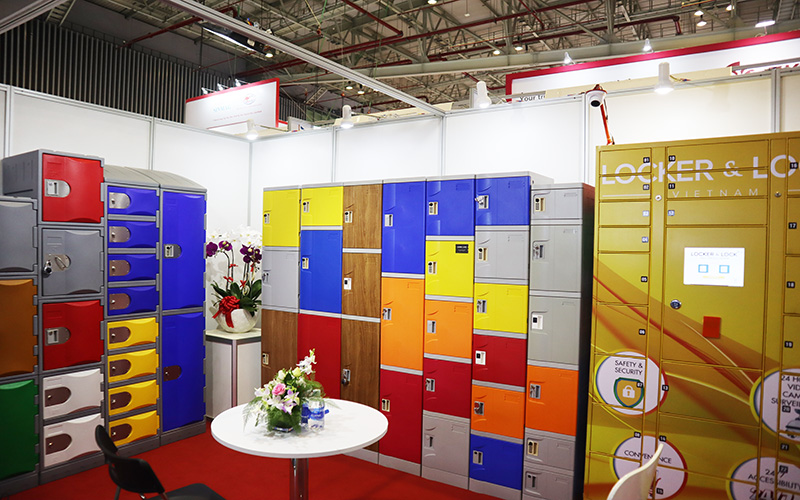 Locker & Lock
had the opportunity to experience the professional atmosphere of businesses coming to the event, listening to the opinions and needs of many customers visiting the Locker & Lock exhibition space. Besides, the excitement of the activities inside the exhibition also made the spirit of the Locker and Lock members more enthusiastic and enthusiastic.
Locker & Lock
comes to
Food & Hotel Vietnam
with a booth that is professionally designed, artistic, multi-colored, eye-catching to viewers, but still introduces all the key product lines of the company. Not only ABS cabinets – Locker solutions are very popular at schools, factories, offices and hospitals, smart E-Locker cabinets also create a great interest from visitors. .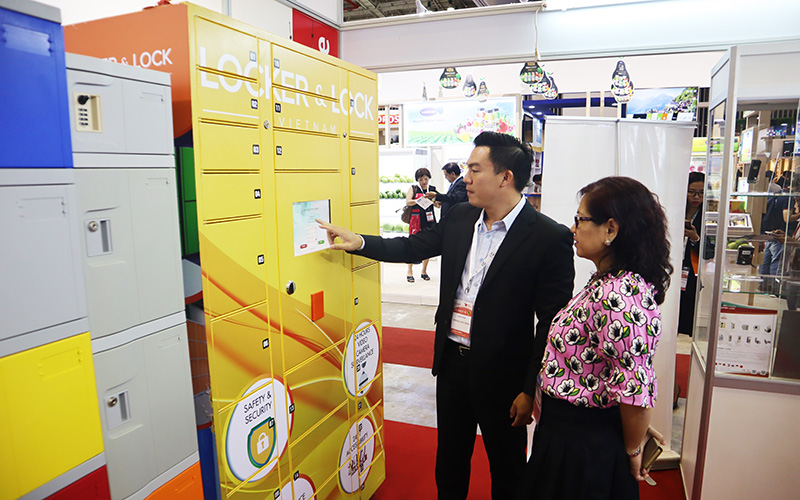 Customers who come to the Locker & Lock booth are warmly welcomed by the members of the company, besides the confidence of the product knowledge, we have consulted and provided many solutions for customer. The satisfaction and the eyes focusing on customers' tracking is the greatest joy that the Locker & Lock members receive when participating in the event.
Locker & Lock would like to thank the guests for taking the time to visit the Locker & Lock booth. In addition, we would like to express our deep gratitude to Food & Hotel Vietnam for creating such a large-scale event, so that service providers such as Locker & Lock will have a chance. The society is exchanged, learned and further developed in the future.