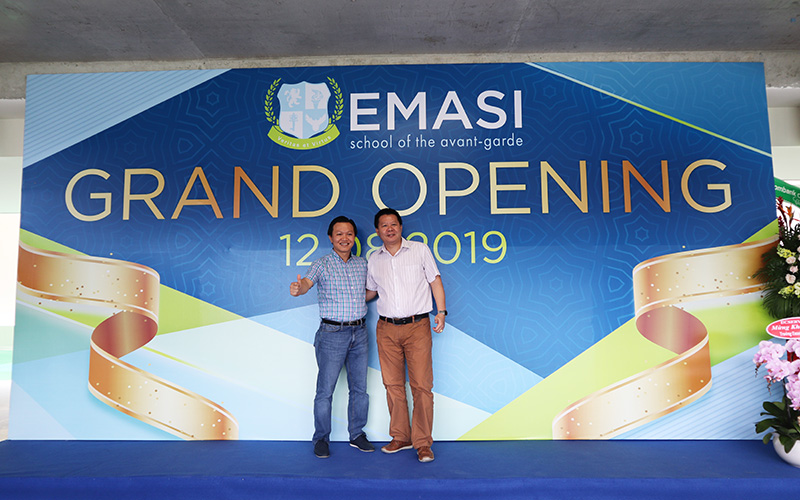 On August 12 2019, the education industry welcomed another new member, EMASI International Bilingual school, with the inauguration of the first two campuses in the system; EMASI Van Phuc, located in the center of Van Phuc City, and Nam Long EMASI, located in District 7's Nam Long residential area.
EMASI is a group of international bilingual schools with American standard facilities that delivers Vietnamese national curriculum while adopting modern teaching methods from developed countries.
EMASI's pedagogy is differentiated from the conventional didactic approach, emphasizing on being student-centered, with thematic and topic approach, including project-based learning, teamwork as well as autonomous learning.  Above all, they inculcate students with the ability to become self-motivated learners.
Both Vietnamese and English are used in the schools. This regulation expresses their clear goal that students will master the Vietnamese language, and become as proficient in English as native speakers. Apart from the academic expectations, the schools strongly focus on art and physical education because health is the basic foundation of life, and art helps develop aesthetic taste, promote creativity and enrich life.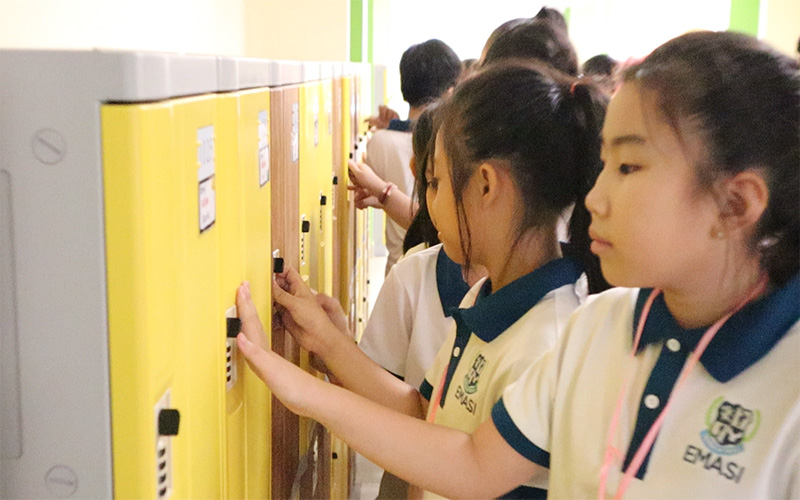 At the inauguration, students and parents attended the ceremony to visit the campus as well as the classrooms of the new location. Locker & Lock had also engaged in the event to extend their well wishes.
After the ceremony, students were led by their teachers to familiarize themselves with their fellow classmates. Students also had the opportunity to interact with their new ABS locker systems that were installed for each class in a centralized corridor.
Students could store their backpacks and school supplies upon arrival and dismissal from school.
The ABS locker system has received great appreciation and praise from the parents for its safety and harmonizing colours, with acknowledgment to see their children using the high-quality equipment in school. The lockers have helped to optimize the classroom space and brightened the environment.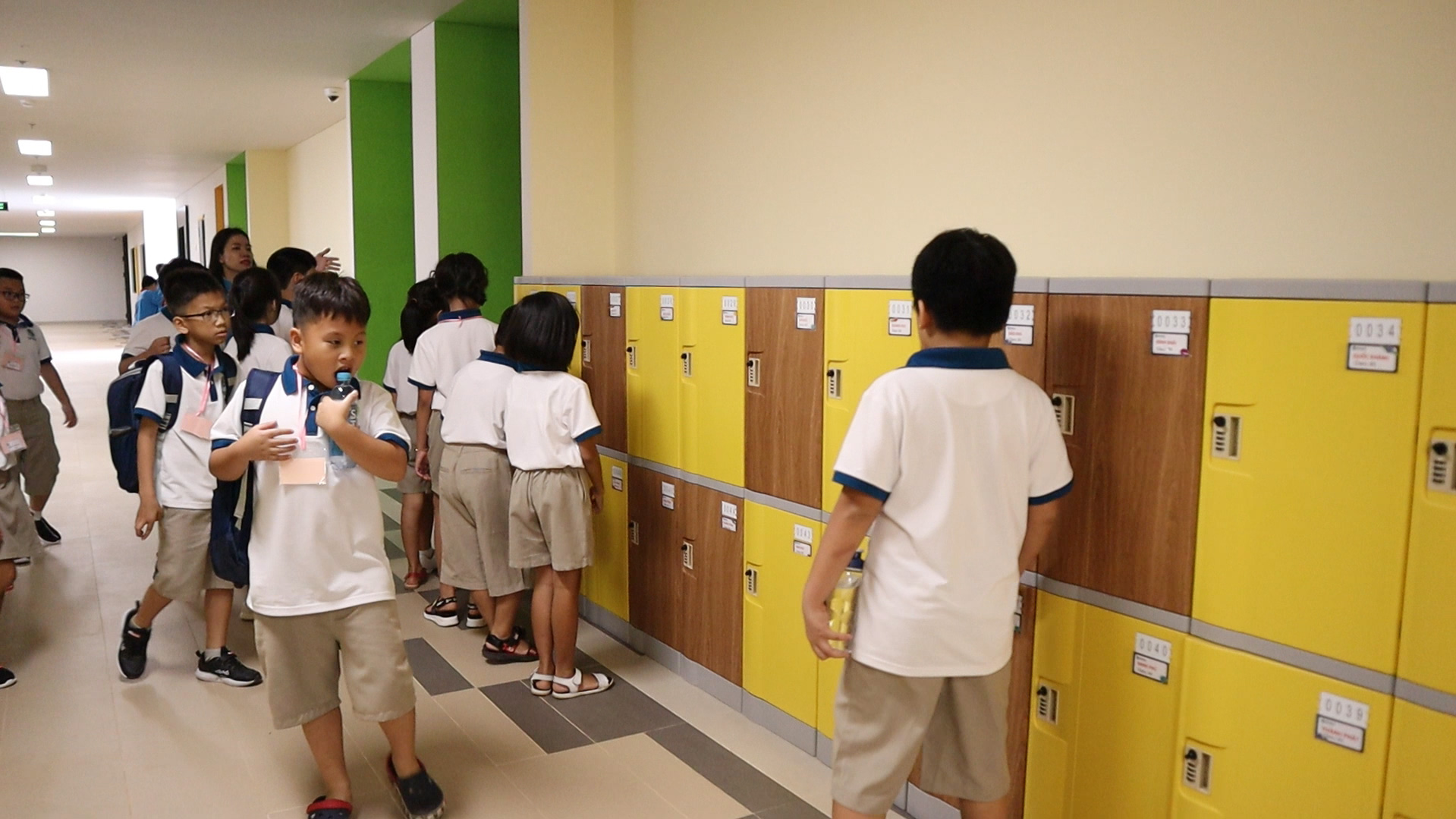 In addition to providing the ability to store and protect personal possessions, ABS lockers help students reduce the amount of daily workloads that are the main cause of spinal diseases as well as private your postures later. In addition, ABS locker cabinets after installation also help the school optimize the classroom space, creating a highlight for the classroom area.
ABS locker
cabinets are currently manufactured and distributed by Locker & Lock – the world's leading storage solution provider. Working with EMASI is our pride with the hope of providing our customers with the best service.
On the occasion of launching the system, Locker & Lock would like to congratulate the school administrators, teachers and all students will have success in the future.