14 days of isolation as a result of unnecessary contact with a person infected with SARS-CoV-2 is major inconvenience that no one wants. With today's article, Locker & Lock will introduce you to a technologically advanced solution to overcome this situation.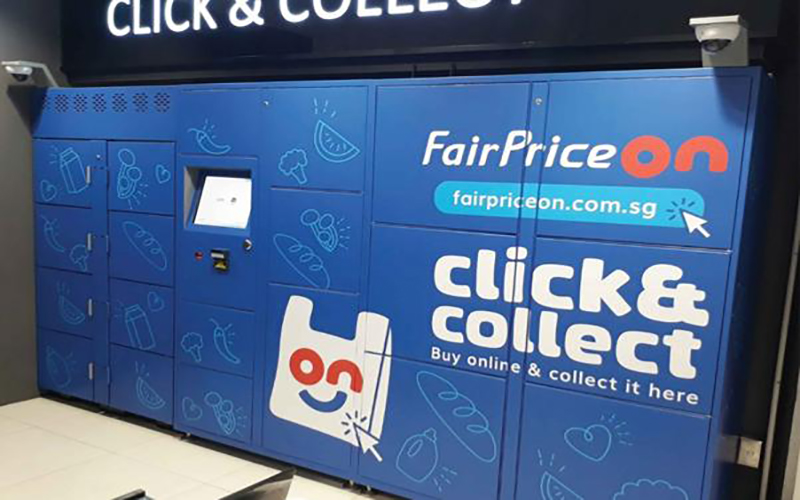 Recently, the Ministry of Health and the WHO have made recommendations on the prevention of disease caused by the SARS-Covid-2 virus. Limiting direct contact and social distancing is one of the most effective ways to protect yourself and your community. But that is why it is also an obstacle for the of freight forwarding or mailing industry.
How can you avoid contact with people while still ensuring that delivery services still operates smoothly?Acknowledging the importance of delivery operations in this critical times, Locker & Lock would like to introduce a solution that can not only alleviates the present problem but also a worthy investment for the future. That is the SmartLOCKER solution.
Introducing the SmartLOCKER solution
SmartLOCKER is a cabinet system developed by Locker & Lock. What makes Smart Locker so special is that it can complete the process of receiving and sending items in 14 seconds and does not require any face-to-face interaction between people. It is the result of a combining a team of IT experts in planning and implementing cabinet management system software, with a team of experts in the field of Locker solutions. The team at Locker & Lock are confident and affirms that SmartLOCKERs will be the trend of the future.
So what can SmartLOCKER bring to the users in this epidemic period? The answer is:
SmartLOCKER is capable of wireless operations, helping you limit direct contact with others when delivering goods. You can reserve a drawer in front of you to consign goods. The system sends a notice with a one-time password to the recipient to pick up the goods.

SmartLOCKER is able to run completely independently and automatically without the need for an operator. Thereby, reducing a part of labor costs for businesses.

Goods stored in the cupboard will be kept safe, avoid contact with the surrounding environment, making virus infection become more limited.

SmartLOCKER also has the ability to integrate into the general management system of buildings and areas. User management and authentication also becomes more convenient and easier for operation managers.

SmartLOCKER will help the delivery of goods and parcels become smoother, faster and more convenient. You will not be constrained by the availability of sender/receivers. 
If you are looking for the best solution for the epidemic period, while still having it for the long term, SmartLOCKER will be the perfect choice. Locker & Lock is pleased to provide solutions with a variety of models dedicated for Offices, Libraries, Residential apartments & Supermarkets.