In any hotel or resort, the standards of facilities, safety and hygiene must be placed on top. Choosing high quality products which meet the expectation is very difficult and challenging. For example, at coastal resort or hotels, using aesthetically pleasing wooden cabinets may find them corroding quickly in a moist environment with sea breeze. This increases maintenance costs in the long run.
For these reasons, hotels and resorts in Vietnam are choosing the ABS locker products to serve customers in the pool, gym and locker areas for not only customers but also employees.
Choose ABS locker for hotels – resort
ABS locker for hotels and resorts need to be high aesthetics for pleasing view, durability for helping withstand the effects of weather as well as usually usage. It would minimize maintenance and repair costs.
The installation of ABS lockers can help the brand create more competitive advantages, receive high appreciation from customers as well as benefit employees.
When guests visit the swimming pool or the beach at the resort, they could store stuffs and belongings with ABS locker, because they usually have to carry their phone or wallet with them when they leave the room. Staffs can also change uniforms and put it in a locker with other belongings when starting work each day.
The outstanding advantages of ABS locker:
Very durable, very stiff, withstand the strong impact of the external force.
Fire-resistant, environmentally friendly ABS material is able to recycle.
Easy to clean, not affected by detergent, humidity or rust.
Non-sharp design, safe for users
Diversity in size, suitable for many types of furniture, with hanging bars for clothes/uniforms
Lightweight, easy to move and reposition
Designed to be spacious and well ventilated.
Modern colors and high aesthetic suitable for clean and bright design styles of the hotel or resort
Locking system with high security, ensuring asset safety of each customer
Type of suitable locker for employees: (Height x Width x Depth)
Holding equipment, personal belongings, hangers, etc. Shelves could be adjusted for more using purposes
N2 ( 930 x 320 x 500 mm ) or N4 ( 465 x 320 x 500 mm )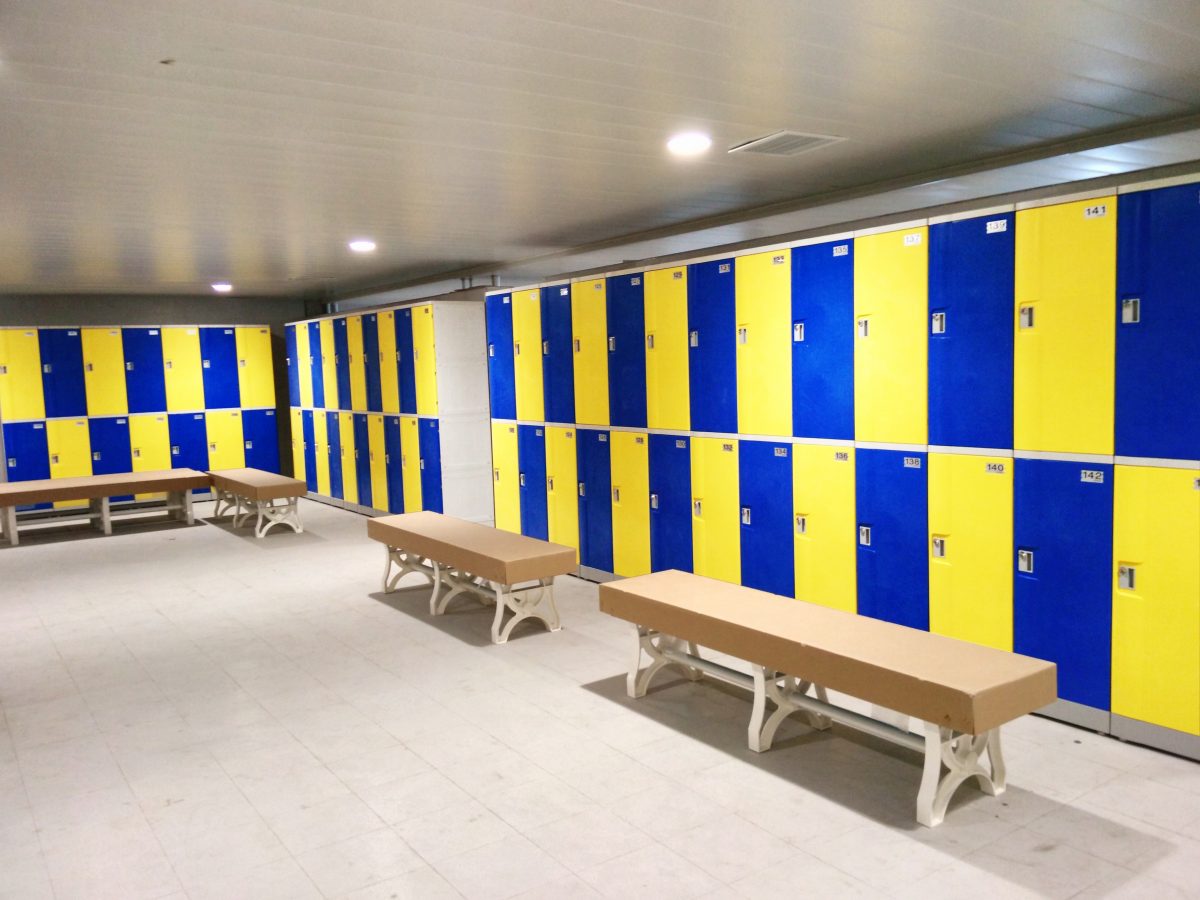 Type of suitable locker for customer: (Height x Width x Depth):
Holding equipment, personal belongings, hangers, etc. Shelves could be adjusted for more using purposes
NS5 (372 x 320 x 420 mm) or NS6 (310 x 320 x 420 mm) or W400 (465 x 382 x 500 mm)