Deploying ABS Locker System at NT Fitness in Nha Trang
NT Finess is a training place with high quality in Nha Trang. Always aiming to provide customers with the best experience in NT Fitness gym, fully equipped with modern machines, serving the needs of training for all customers. With the desire to bring a world-class gym, this place always creates a good conditions for customers to be as comfortable as possible during practice.
To make NT Fitness Nha Trang become a world-class gym thanks to factors such as:
High-class Gym, luxurious and polite.

The system of equipment is diverse and modern.

Staff of the gym are always welcoming and friendly with students.

Enthusiastic and professional coaching team.
ABS Locker – Provides safety and elevates service
In order to improve service quality and renovate the training space, NT Fitness Nha Trang has just equipped with Locker & Lock's ABS locker system so that customers can safely store their personal and valuable belongings in a safe way while doing activities.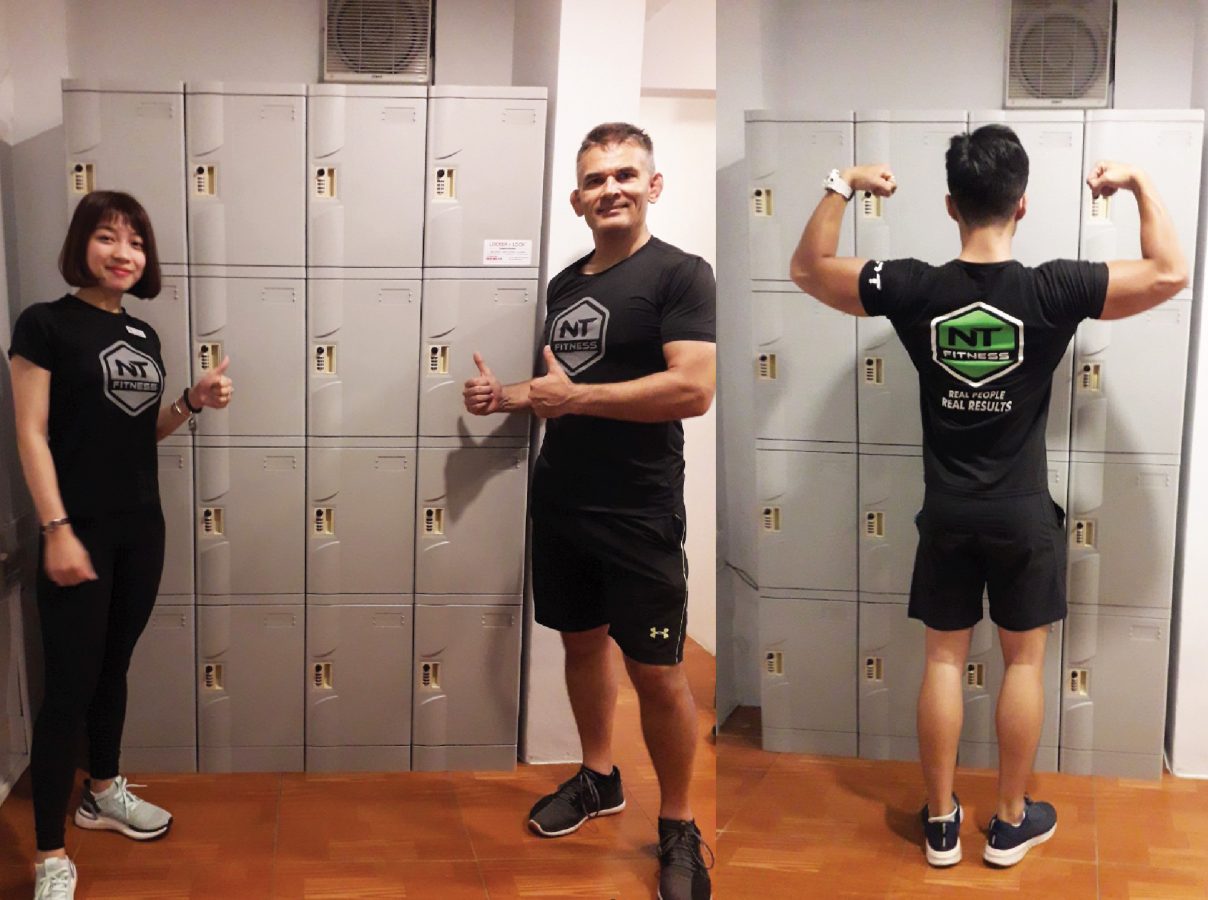 Through out using process, the ABS locker has received a lot of good feedback from the users because the locker meets the requirements such as no termites, no rust. In addition, with a breathable design, the locker does not leave a smell, so customers are very satisfied when using this ABS locker product line.
High quality ABS lockers are manufactured according to Singapore technology and standards with many outstanding features such as:
High strength, withstand strong impact of external force

Highly durable, safe and environmentally friendly.

No ignition, no water, no rust, no moisture, or no termites.

Airy design, breathable and clean.

Assembly design, modern design, diverse colors.
Locker & Lock Company would like to thank NT Fitness Nha Trang for trust in using ABS locker to provide customers with the best service.
Deploying ABS Locker System at NT Fitness in Nha Trang NT Finess is a training place with high quality in Nha Trang. Always aiming to provide customers with the best experience in NT Fitness gym, fully equipped with modern machines, serving the needs of training for all customers. With the desire to bring a world-class…