Recently, the technical team of
Locker & Lock
Company had a trip to survey and install locker cabinets in Hon Thom Island, south of Phu Quoc Island, Kien Giang Province.
Hon Thom – Kiên Giang 
Hon Thom is an island in the southern part of Phu Quoc pearl island, one of the most beautiful and green beaches in Vietnam with coral and diverse marine life. Thanks to the endowed elements of Mother Nature, this place is exploited for tourism with 5-star resorts and water parks.
And one of those projects is the most modern Hon Thom Aquatopia water park in Southeast Asia, which Locker & Lock is pleased to be one of the cooperated suppliers to complete.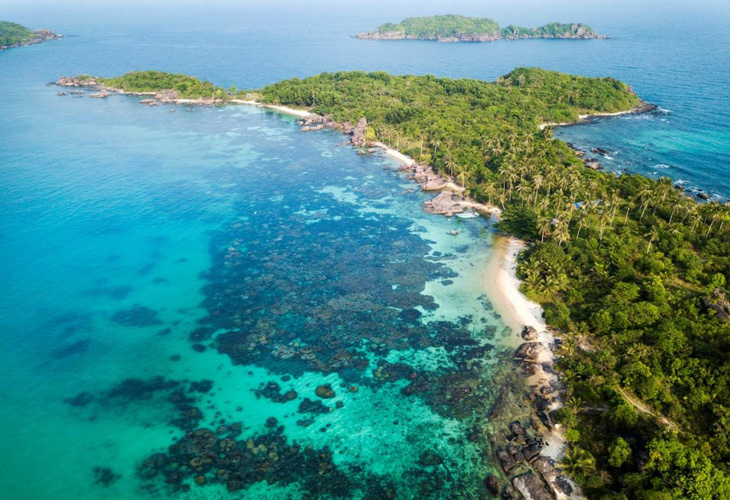 Due to the relatively small area, the transportation in Hon Thom must go through Phu Quoc Island. Our technical team choose to travel by cable car – the longest cable car project in the world until now with a length of more than 7,899m passing through the islands and set a Guinness World Record.
Aquatopia Water Park Project
Aquatopia Water Park project is in the process of completion to prepare for the opening day at the end of December. With the project of an international scale like Aquatopia, Locker & Lock is really pleased to be a supplier of locker cabinets installed in the storage room area with a number of over 2500 cabinets to serve the entire Tourists come to visit the water park.
In many surveys, careful measurement of the storage room space, determining the location of cabinets, confirming storage locations, … Locker & Lock team has successfully completed the assigned task, awarded the most intelligent and modern preservation solution for customers.
After being completed, survey work will be recorded specific information to serve the construction that the special assembly unit will perform in the coming days.
Some pictures of survey in Hon Thom: