The project of metal locker cabinets at IBIS Styles Hotel Vung Tau
IBIS Styles Vung Tau. The luxury highlight.
Recently, the investment and construction project of Ibis Styles Vung Tau Hotel was invested by Novaland Group. This hotel is located in the same system as the Ibis Styles Nha Trang hotel.
Ibis Styles Vung Tau Hotel gives travelers a new breath in Vung Tau. Modernization, luxury and sophistication are three things the hotel brings to its guests.
If you are the one who is a big fan of the Minimalism style, you will love this hotel right at first sight.
The world-class stature of a hotel
With a scale of 250 rooms, including various types of rooms: Standard, Superior and Family Suite rooms. Distributed in 12 floors, each room is fully equipped with conventional systems such as free Wifi, flat-screen TV with TV. satellite cable, air conditioner, hairdryer, closed toilet … Along with two central floors to operate and manage the hotel, the security system here is extremely strict and organizational, prioritizing the safety and reputation for visitors.
Services range from health to food
In addition to international 4-star facilities, you can experience other health care services such as Gym / Yoga, Spa & Massage / Sauna… These will also be arranged on different floors to serve the needs of the beauty and health of visitors.
When choosing Ibis Styles as a place to stop, you will enjoy a free Asian-European breakfast and a free airport shuttle service. The 24-hour front desk will assist you with another car rental, ticketing, tour and meeting/conference services if you need it.
Meeting the high demand for employees at IBIS Styles Vung Tau in  storage and maintenance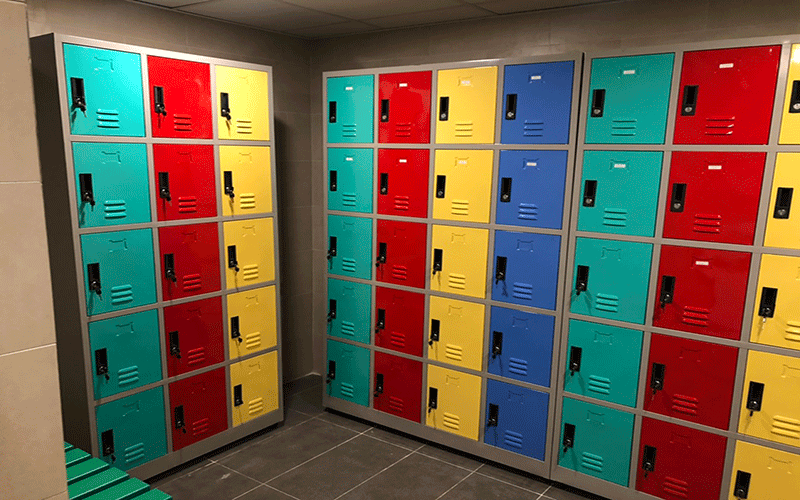 With such a large scale and high-level standard, IBIS hotel needs a big team. Therefore, it raises the problem of the storage of employees' furniture.  Locker & Lock Company is very pleased to be a supplier of Locker cabinets for IBIS hotel to solve these problems. With nearly 200 metal locker cabinets, all employees do not have to worry about asset storage, increasing their work productivity.
Recently, on December 24, 2019, Locker & Lock Company carried out the special installation and handover to IBIS Hotel. Investors are completely satisfied with Locke r& Lock products. Locker & Lock desire is to bring the most ideal products to our customers.
The project of metal locker cabinets at IBIS Styles Hotel Vung Tau IBIS Styles Vung Tau. The luxury highlight. Recently, the investment and construction project of Ibis Styles Vung Tau Hotel was invested by Novaland Group. This hotel is located in the same system as the Ibis Styles Nha Trang hotel. Ibis Styles Vung Tau…