JW Marriott – The luxurious perfection in the center of Singapore
Located in the heart of Marina Bay, the 5-star JW Marriott Hotel Singapore South Beach is an ideal hotel for travelers discovering Singapore. The hotel is located right in the center of the city, which is a great opportunity and convenience for customers to explore Singapore. Coming to JW Marriott, customers can go to East Coast park and enjoy the nature beauty at the Gardens by the Bay Botanical Garden. Furthermore, for family trip, the National Orchid Garden and Universal Studios Singapore ™ Amusement Park are great options to consider.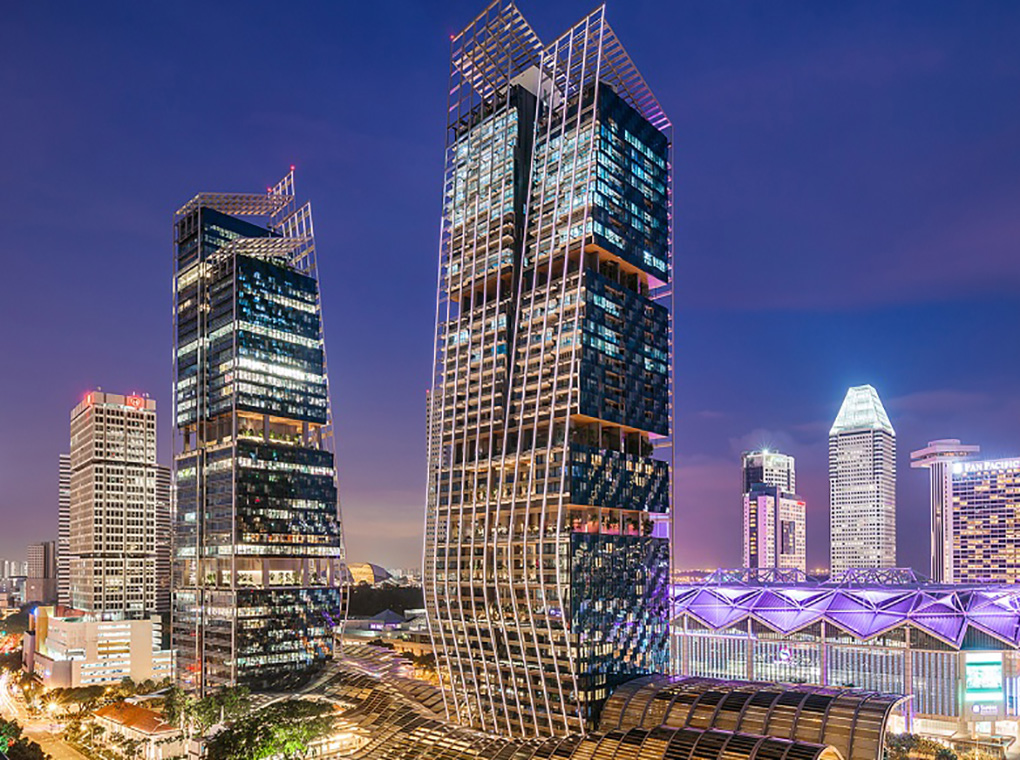 5-star facilities and world-class services
JW Marriott is famous for its quality services as well as friendly staff. The hotel includes variety of services such as 24/7 free Wi-Fi, daily room service, e-car charging station. Also, the hotel owns 2 gardens, swimming pools, gym and 3 bars for all guest in JW Marriott.
In term of facilities, JW Marriott's room are equipped the same as other 5-star hotels: high-ceiling design style, LCD TV, minibar, kettle, bathroom. Not only that, there are some JW's premium rooms, which install relaxing beds, facial steamers and private bathrooms with modern high-tech toilets.
Installing ABS locker system in JW Marriott hotel
ABS Lockers are international products that have been tested and finished for over 25 years in 10 countries around the world. ABS lockers have the following advantages:
ABS material can resist many environmental conditions: water, fire, termites and mold resistance, also no cleaning chemicals affection.

Because of ABS material, there will be no rust like other materials.

Recyclable and eco-friendly.

Sturdy and flexible design, combined with many colors, suitable for many different spaces.

Non-angular design, easy to use.
When equipping ABS Locker system, it not only brings safety to users, but also helps to improve the attitude of storing and managing personal belongings, which will raise the professionalism at work.
Locker & Lock believes that the choice of ABS locker system will bring JW Marriott employees to reform in storage and personal belongings. We wish JW Marriott much success in the future.
JW Marriott – The luxurious perfection in the center of Singapore Located in the heart of Marina Bay, the 5-star JW Marriott Hotel Singapore South Beach is an ideal hotel for travelers discovering Singapore. The hotel is located right in the center of the city, which is a great opportunity and convenience for customers to…